ASSET PROTECTION FOR SENIORS
Elder Ambassadors provides services to support senior clients. We help them manage finances and assist families with the administration of trust and estate responsibilities after a loved one has passed.
​
Elder Ambassadors work as a liaison between aging clients, their families, legal representation, and investment advisors. We provide financial accountability and checks & balances to ensure that the senior's assets are not being abused or misappropriated, while also compiling tax-related materials and assisting with basic estate plans.
These personal accountant subscription-based plans can be customized to meet the specific needs of the senior and the family.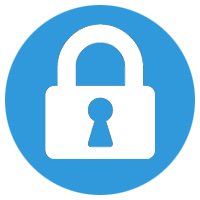 ​
After a loved one reaches incapacity or death, Elder Ambassadors guide the appointed executor, trustee, or personal representative through their responsibilities. We will assure that administration is handled fairly, timely, accurately, and according to the senior's directives.
​
The fee for this trust protector role is based on time and complexity of the estate plan.
If the senior does not have an individual or corporate fiduciary, Elder Ambassadors can act as private fiduciary. We fulfill the responsibilities of such administration from incapacity or death through the settlement of the estate or trust.
​
The fee for these private fiduciary services is based on the time and complexity of the estate plan.
Elder Ambassadors does not provide legal advice or estate planning services and we are not investment advisors. We work as a liaison between the senior and his or her representative, and the family's chosen investment, legal and tax professionals.
The Elder Ambassadors service was started by Meridith Bihuniak, CTFA. Since 1995, Meridith and her staff have worked with corporate trustees and individual fiduciaries to prepare thousands of tax returns for higher net worth families. This experience has given them significant insight into the need for services specific to seniors and their representatives.
Meridith Bihuniak, Managing Member, CTFA
mer@elderambassadors.com
Meridith graduated Summa Cum Laude from The University of Kansas with a degree in Accounting and Business Administration in 1991. Her Masters's degree in Accounting was received in 1995 from The University of Missouri, Kansas City.
Since 1995, Meridith has been practicing public accounting as a tax professional specializing in trusts and estates with high net worth clients. She works closely with many area investment advisors and estate planning attorneys.

Joli Wimer, Member
joli@elderambassadors.com
Joli attended Pittsburg State University and New Mexico State University. Joli started working with Meridith at the accounting firm in 2010, and brings a multitude of skills and experiences to Elder Ambassadors. From marketing to advertising and staff management to general accounting, Joli does it all.
​

Oliver Bihuniak, Member
oliver@elderambassadors.com
​
Oliver, a student-athlete at Drake University, graduated Magna Cum Laude with a Bachelor's in Accounting. He is currently completing his MBA and bringing fresh ideas and an entrepreneurial spirit to Elder Ambassadors.

Cyndi Howe, Office Manager
cyndi@elderambassadors.com
​
Cyndi graduated from Washburn University with an Associate's Degree as a paralegal, then from Kansas State University with a BS in Psychology in 1990.
​
Cyndi began working at Meridith's accounting firm in 2018, where she has contributed in many ways, including becoming a Certified Tax Preparer in 2019.